Everyone had

SO MUCH FUN

last year,
that we're

DOING IT AGAIN

…
JOIN US FOR A REFORMATION PARTY!!!
It is important to note that the reformers never intended to split the church into "Protestant" and "Catholic" wings. Rather, they hoped to reform the Catholic church from the inside by calling it to return to the authority and sufficiency of Scripture, and salvation by grace through faith in Jesus Christ for the glory of God alone.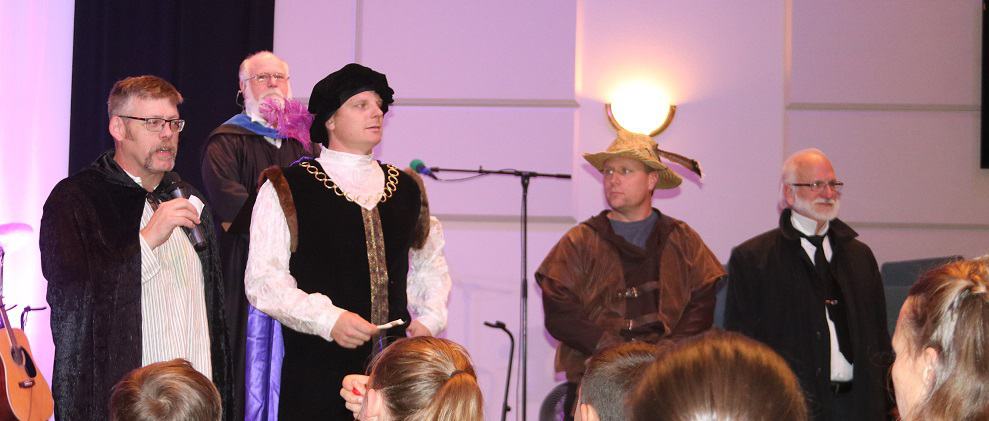 In honor of this world-changing event we are having an ALL CHURCH party to LEARN more about our history and to CELEBRATE how God used ordinary people to preserve his plan of salvation, the doctrine and translate the Bible into countless languages so that all men and women might treasure him.  Glory be to God!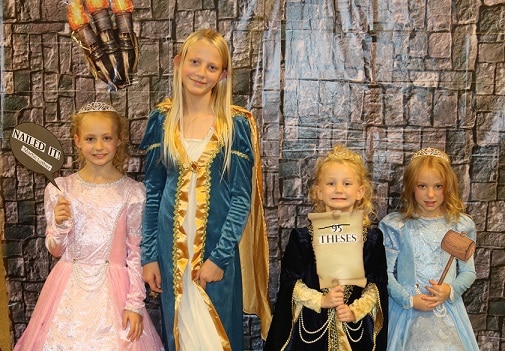 What:  OEFC will host a Reformation Party with medieval-themed games and fellowship. There will be FUN and LEARNING for everyone! Break out those medieval cloaks and come as your favorite reformer!  We would love to encourage medieval, renaissance or reformation type costumes… but you can also attend in regular 2018 clothing!
When:  October 27th from 4:00 PM – 7:00 PM
Dinner will be served from 4:00 PM-5:00 PM (Chili, toppings and drinks for all)
What to Bring:  Each couple or family is asked to please bring a pie to share!  Store bought, homemade – whatever works! and CANDY! CANDY! CANDY! (candy can be dropped off in the Church Office)
Can you HELP?  
Candy Donations are needed!
Help will be needed the night of the event to RUN the booths. 
Please
contact the church office
.