Mark Kernan – Lead Pastor
We are happy to have Pastor Mark Kernan now on staff at Olympic Evangelical Free Church, serving as our Lead Pastor. He and wife Colleen, who both grew up in Kitsap County, have returned to their roots following 18 years of pastoral ministry in Kodiak Alaska and another 4 in Minnesota, where Mark completed his Master of Divinity degree at Bethlehem College & Seminary. While in Minnesota, he served as an International Trainer with Training Leaders International.  Mark & Colleen have 2 married daughters and a son, Tyler, who lives with them and attends Klahowya Secondary School.   See Pastor Mark's full resume here.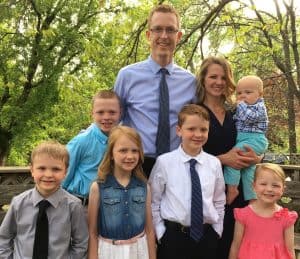 RYAN KIRCHOFF – ASSOCIATE PASTOR
Pastor Ryan Kirchoff joined us in August 2019 as our Associate Pastor of Discipleship & Worship. Ryan, who also holds a Bachelor degree in Business Administration, received his Master of Divinity degree from Bethlehem College & Seminary in Minneapolis, MN. While attending Seminary, he served as assistant for the Pastor for Outreach at Bethlehem Baptist Church in Minneapolis. Ryan brings a number of valuable skills & experiences to his position, having led worship, taught Bible studies, and been involved in a variety of outreach ministries over the years. Ryan and wife Brandi have 6 children.