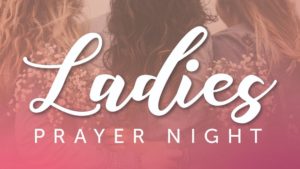 Join us for a New Year Ladies prayer night on Tuesday January 12th from 6-7:30pm in the church foyer.
The New Year can try to pull and tug us all towards outward works or the mantra of 'do things better or faster this year' or 'aim for a healthier body,' some of which can be helpful and yet often times we find ourselves a month into the new year exhausted, frustrated and settling back into old habits we tried to eliminate.
Instead, let's set aside an evening at this new year and lean into the deep truths of our Creator who is all-sufficient and the stability of our times, as Isaiah writes.
Let's make our aim this new year season to become more aware of the presence of God in our daily lives and cultivate community with one another through prayer.
All ladies are invited to join us!
Contact Brandi Kirchoff with questions.