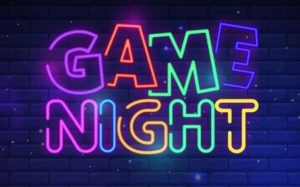 You are invited to join us for a Game Night on February 10th from 5:30 PM to 9 PM. Bring your favorite games and get ready to participate in a fun "Valentine" gingerbread house competition! (Supplies will be provided.)
We will also be having a Family Favorites Potluck- Bring one of your family favorite main dishes AND a side, appetizer or cookies/brownies to go with ice cream sundaes. The church will provide ice cream sundaes for all.
Contact Becky Tolf with any questions or concerns!